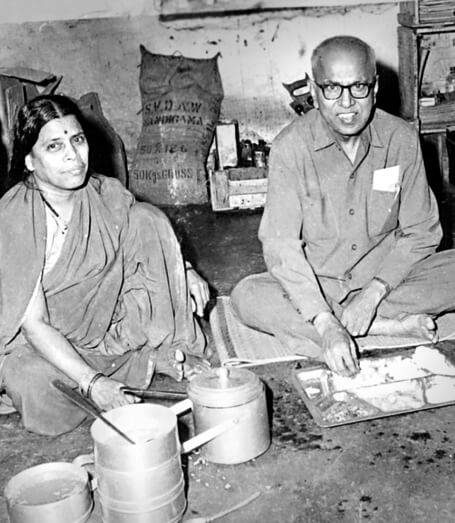 A simple man with lofty ideals, a visionary in the truest sense of the word, Sri N. Ranga Rao, showed a flair for enterprise, from his early years.
Like most leaders, he had his share of troubles and hurdles early on, yet he used them to hone his skills and character. Before long, he nurtured a dream of starting an incense stick manufacturing company, and envisaged it as a leading company.


A vision for
generations
to come.
With passion and determination, the young businessman gave wings to his dream with the launch of Mysore Products and General Trading Company in 1948. His vision and actions drew strength from the conviction that "Quality backed by services will pay".
Within months of its inception, the business grew rapidly, and brand Cycle was born. Firmly committed to quality, Cycle Pure Agarbathies pioneered a series of innovations – all firsts in the history of incense manufacturing. It was the first company to obtain design copyrights to offer an immersive and interesting range of incense sticks, cones & sambrani.
In order to create exquisite fragrances in the perfumery industry, the company set up its own in-house fragrance creation workshop.
Despite the heights of success that the company went on to scale, Sri Ranga Rao remained a humble man, devoted to the wellbeing of those around him, and committed to doing the right thing.
He saw the relevance of his products and realised the sacred role they played in the hopes and aspirations of people. To uphold this responsibility, he strived to instill a strong sense of ethics in all dealings, and extended his compassion to include the well-being of society at large.
Over the decades, Sri N. Ranga Rao's legacy has been taken forward by the successive generations. Today, Cycle Pure Agarbathies is a world leader in prayer essentials. Cycle is synonymous with the fragrance of prayer in over 65 countries.